DESCRIPTION OF THIS ASTROLOGY SIGN BUSINESS CARD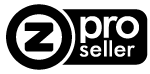 This unique business card features our genuine Medieval (15th century) Astrological Sign Symbols. These Miniature Zodiac Portraits are over 600 years old, and are a unique way to introduce yourself to your clients.
All twelve signs are available on these cards. You can use them in many different ways. You can simply use your sign as your own personal business or dating card. Just fill in the reverse with your name and contact information, and use it like any business card.
If you are a professional astrologer or psychic reader, we recommend you use the cards as shown, with information on the back about your clients sign. This will make the card far more personal and valuable to him or her, because it contains facts about their sign. Put your name and contact information at the bottom.
You will have to have a collection of all twelve signs to pass out to your clients. You will find that they will ask, "Can I have a Capricorn card for my friend?" This is what you want...Free Advertising.
Make sure you get all 12 signs, and customize them with your information.