Cool Black Brushed steel Carbon Fiber Effect, Curved Sleek, Clean, Simple and Professional - Business Card.
Fresh modern personalized design, ideal for a Metal, Aluminium, Aluminum Worker, Welder, Construction Company, Steelworks, Designer, Interior Decorator, Architect, Civil Engineer, Project Manager, Public Relations Consultant, Accountant, Tax professional, Financial Adviser / Advisor, Realtor or Real Estate Agent, Attorney, Lawyer, Solicitor, Paralegal, Clothes Shop Owner, Legal Professional, Software / Web Developer, Programmer, Computer Analyst, Database Administrator, Cleaner, Interpreter & Translator, Event Planner, Sales Representative / Rep, Plumber, Carpenter, Hairdresser, Electrician, Plasterer, Painter, Mason, Coach, Handyman, Glazier, Taxi Firm, Housekeeper, Delivery Driver, Courier, Auto Mechanic, Chef, Caterer / Catering, Cosmetologist, Tradesman and many other professionals.
Text can be changed in Font, Colour, Size and Location by clicking the 'CUSTOMIZE IT' button.
PLEASE NOTE THE SHINY EFFECT IS PART OF THE DESIGN AND NOT A SHEEN ON THE CARD ITSELF
This Business card is now available with a Pocket 2014 Calendar on the reverse side. Please click here for the item
This business card is available in different sizes and colours.
Please see more professional business card designs at my store
Business Cards
.
Thanks for visiting.
Now with matching Business Card Holder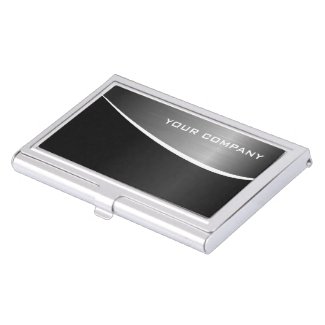 Design now available to suit longer company names and with additional job title and webpage details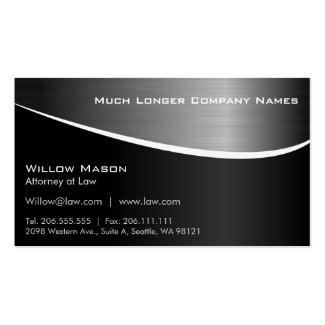 Also Available in Gold and Silver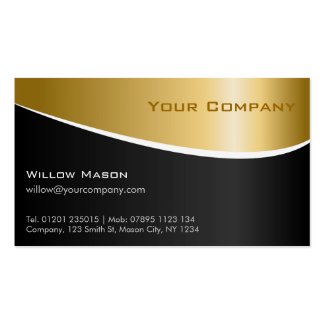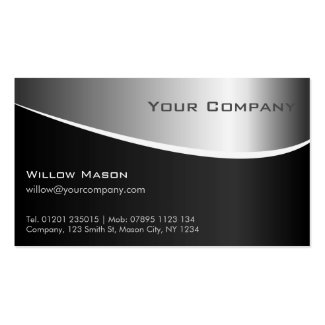 View other Steel Business Cards at
Zazzle.com
Now with matching Return Shipping Address label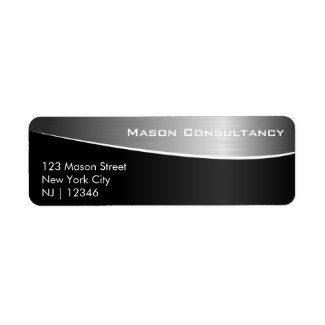 Other Business Cards You May like:-