Prettiest iPhone 5S Cases and fits iPhone 5 Customized Covers. Woman on the Beach praising the Lord. Uplifting gifts for friends and family. See more beautiful Christian iPhone 5S Cases.
In the
"Styles Options"
area, CHOOSE different style of iPhone 5S Case (this case fits iphone 5 too).
100% "Love it" Guanteed. Not even 1% Return of Zazzle's products are ever Returned because Quality means everything for this world renown company. A+ BBB Rating,
Quality Products with Outstanding Crystal Clear Printing.
For HELP or SPECIAL ORDERS or Design Changes.CALL Little Linda Pinda at 239-949-9090, CLICK "CONTACT" Button or EMAIL: LittleLindaPinda@gmail.com
iPhone 5C & 5S/5 Cases
iPhone 5C & 5S/5 Cases. See "Style Options" Drop Down Box to Choose Another Smartphone Brand
iPhone 5C & 5S/5 Cases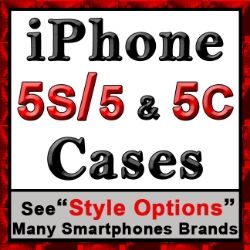 CLICK HERE to See More Case

Little Linda Pinda Designs 239-949-9090
LittleLindaPinda@gmail.com or Click "Contact Button"

CLICK HERE to SEARCH Zazzle Custom Gifts

How How to Customize iPhone Case INSTRUCTIONS.

"PERSONALIZE IT" Type Your Message in the TEXT Box(es) which can be found in the "Personalize it" area on the Right. Select each product side you wish to customize, such as Front, Back, Flap etc...

To Change the Temporary Image and Upload Your Image, Click the blue "Change Image" located under the Temporary Image. CLICK "Upload New Images" Blue Button. Click "OK"

For more Customized Options: CLICK the "CUSTOMIZE IT"Blue Button.

To DELETE a Image or Text Layer, in the Customize it section, Click the "X" next to the Text or Image.

To Change the FONT STYLE, Click the tiny light gray "f" - over 300 cool font styles.

To change the Font COLOR, CLICK the tiny "Color Box" To select the Size of Font, CLICK the "Drop Down Box" .


"Customize it" Area
To Move or Re-Size Text or IMAGES , CLICK desired Text Layer or Photo in the "Customize it" area. You will see tiny dotted lines and tiny Gray Handle Boxes all around the Text or Image. Drag, Move or Re-Size the TEXT or IMAGE.
To ADD IMAGES,
Click the blue "Change Images" and Upload Your Images.
To ADD TEXT,
Click the blue "Add Text" in the "Personalize it" area.
Click the iPhone Category Image to see more Cases for the brand new iPhones. iPhone 5S Picture Cases.