Like my art? Want to know the story behind the artist?
Have you ever wondered what the world looks like to someone with Autism?
Be sure to read my book:
For Fear of Little Men
The Autobiography of an Autistic Alien-Abductee Homeless Woman From Maine
Cover art and book by Maine artist & author Wendy C. Allen
In 1979 a pair of children saw what they described as a white monkey sitting in a tree, in the cold far north woods of Mane. A talking monkey, whom adults were unable to see. Adults were quick to dismiss the sighting as overactive imaginations, but when more sightings followed the adults started to pay attention.
Over the next several years strange events lead to adults accusing the Autistic girl of being a demon possessed witch and a poltergeist. By the time she was twelve years old, church leaders had taken to threats of excommunication.
As the silent child grew to a young woman, fear gave way to religious hysteria when church members took to acts of violence and terror, resulting in the deaths of countless pets, and the destruction of property, reaching it's climax when the young woman's home was burnt to the ground, leaving her homeless and faced with living life on the streets.
You are about to take a look at the world as seen through the eyes of an Autistic girl - a world where faeries walk along side the rest of us - and how local religious hysteria came down around her when adults translated her faerie contact as demon possession.
Today the homeless woman known to the world simply as EelKat the Crazy Cat Woman of Maine has agreed to be interviewed and tell her horrendous tale of anguish, violence, alien abduction, homelessness, living with Autism, and terrorism at the hands of religious leaders all because of their . . .
Fear of Little Men
The book can be purchased, by clicking on the link below: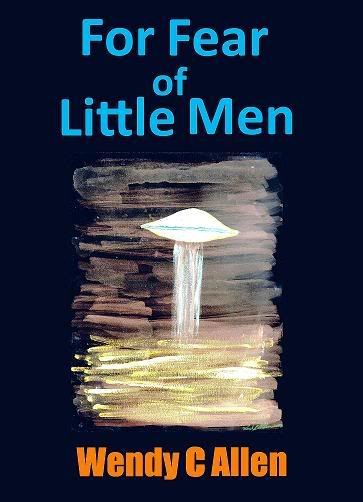 Photography, Art, and Designs by Maine artist and photographer Wendy C Allen aka EelKat © 1978 - Present
The postage stamp choices below represent some of the different designs and themes created EelKat for
Copper Cockeral Cards & Gifts
A Twighlight Manor Company.
Please Click Each Stamp Below To View It In A Larger Size

.

.

.

.

.

.

.

.

.
.

.

.

.

.

.

.

.

.

.

.

.

.

.

.

.

.

.

.

.

.

.

.

.

.
Celebrate our 6 year anniversary with us! (Selling art on Zazzle since 2004!)
This is the sister gallery to
The Pidgie Fund
, both of which are owned by
The Twighlight Manor Press
.
Other galleries I run include:
The Rabbit Hole
,
EK's Dog T's
,
The Talking Car
, and
Old Orchard Beach, Maine Photography
.
My mom and 3 brothers each have their own Zazzle Galleries, so be sure to check out their work as well @
Tiddledeewinks
FlashAllen
The Juiceman
Johnny 5 Allen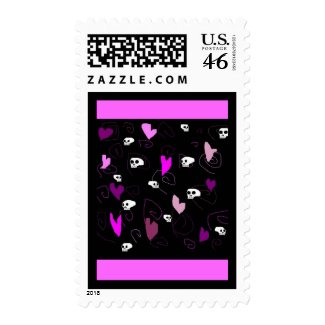 EMo & Goth Skulls and Hearts
by
FlashAllen
Make custom
stamps
online at zazzle.com


















































You can find out
How I Became An Artist
.
For those of you who have asked what I use to create my art work, here is info about
My Art Equipment
, and for those just starting out, I recommend using these books because they are the
Best Art Instruction Books
and the ones I use myself.
You can find out more about me @
Who is This EelKat Person Anyways?
. And you can find out more about Copper Cockeral @
Copper Cockeral Cards & Gifts
Thank you for visiting my sites.
~~EK
Like my designs? Want to sew cloths, tote bags, curtains, and pillows to match? Now you can using my line of custom fabrics created using the same designs sold here on Zazzle!
http://www.spoonflower.com/profiles/eelkat
Fabrics available in clothing, quilting, designer, or upholstery weights. Prices starting at just $18 a yard. Do you see one of my drawings that you like and want made into fabric? Let me know. All of my paintings will eventually become available as fabric, but it's a long process, so if there's one you want to see come out sooner than others, just tell me. Thanks!