Plan a frightfully fun Halloween party with custom invitations, napkins, paper plates, paper cups, and banners. Add a festive fall touch to your home décor with easy-to-customize Halloween decorations from pumpkin pillows to trays for treats. Looking for a simple, no-sew DIY costume idea? Check out our selection of funny Halloween shirts to fit the tiniest to tallest trick-or-treater!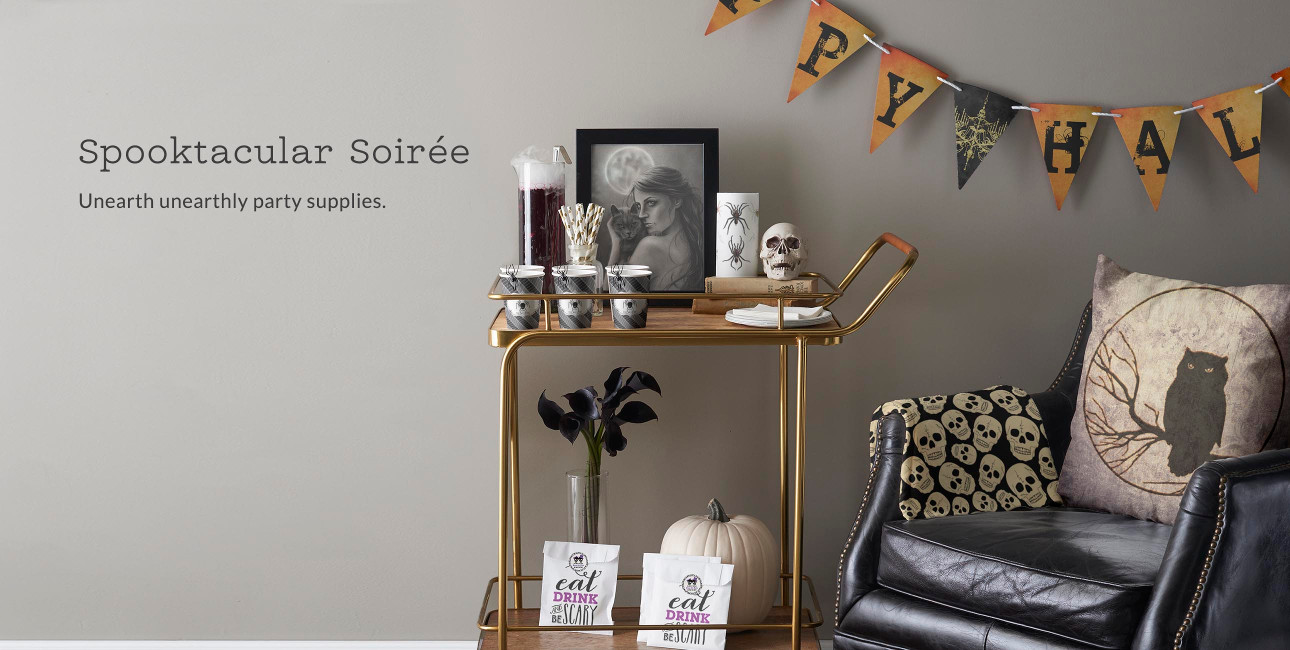 Plan a FaBOOlous Fete
Whether you're hosting a Witches' Night Out party or just planning a little hocus pocus with your best ghoulfriends, you'll find everything you need for a festive fete.
Eat, Drink, & Be Scary
Enjoy the treats before the tricks start coming!
For The Cleverest Costume
Too grown up for a costume? Take the kids trick-or-treating as the Official Candy Inspector.
Popular Halloween Designs
Haute Halloween Finds
Just in time for Halloween, get a cutout mask poster of your favorite political figure!
Customized & Creepy
Customize the fear factor of your gifts!