An illustrated child's drawing of a map of Finland, in color, with names of major cities, lakes shown and terrain to a reasonably accurate scale.
Cities and municipalities include Helsinki, Espoo and Vantaa to the south with Tampere and Jyväskylä in south central Finland, Imatra and Joensuu to the east, Turku and Pori to the west, and the sparsely populated north from Vaasa, through Oulu to Rovaniemi and further north to the home of Santa Claus. Ahvenanmaa and major islands along the eastern coast with the Baltic Sea are also shown.
Major lakes found in central and eastern Finland are also shown in blue. The colors reflect the nature of the terrain with green and yellow for forest, brown for less forestation. The map includes a compass with eight directions - north, south, east, west and their four intermediate positions, in abbreviated form, in Finnish.
The Finnish national flag - a sea blue of nordic cross on white background is part of the image, blue for lakes and sky, white for snow in winter is present on some of the gifts, with the text 'Finland' and 'Suomi' (Finnish for Finland).
Easy to customize and to personalize if required by adding, changing or removing image and text, and changing colors. Ideal as a memory of Finland, the drawing having been made by a 12 year old with Finnish nationality. Learn or teach about the geography of Finland with this product and continue the tradition through others. A unique gift sold only in this store.
The design is also available on a range of other items in this store, some examples of which are shown below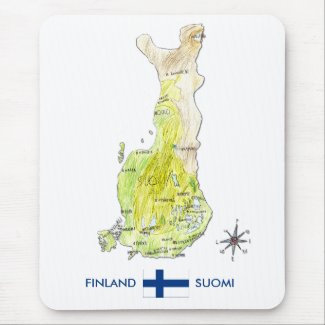 Hand Drawn Color Map of Finland Mousepad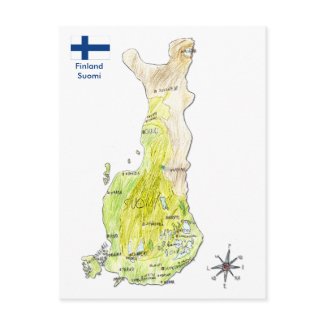 Hand Drawn Color Map of Finland Postcard
Hand Drawn Color Map of Finland Shoes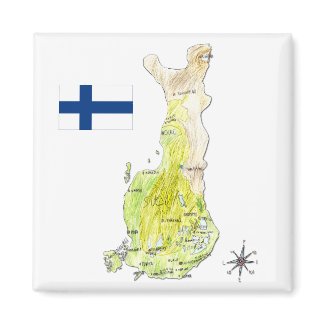 Hand Drawn Color Map of Finland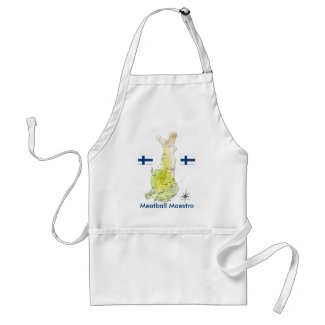 Color Map of Finland Meatball Maestro Apron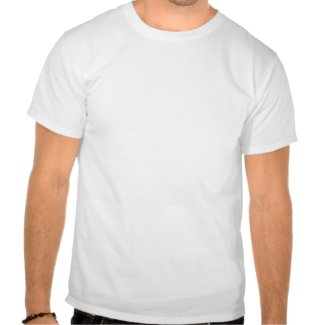 Hand Drawn Color Map of Finland T Shirt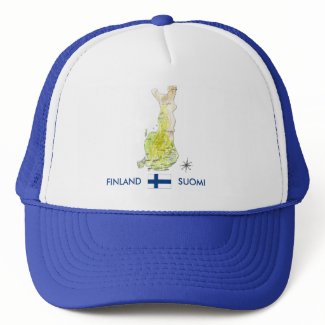 Hand Drawn Color Map of Finland Hat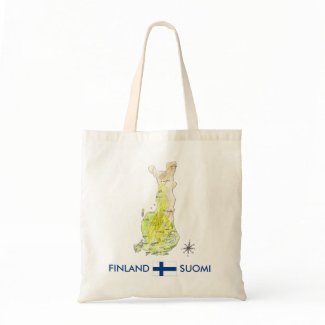 Hand Drawn Color Map of Finland Canvas Bag