Another seasonal favorite from the Bon Ton Crew. Dated from 1892, this classic photograph of a child innocently trying to explain her previous year's transgressions and get off the 'naughty' list will add a wonderful vintage touch and a good giggle to any holiday fashion wear. For the cell phone generation, the old fashioned wall phone is probably humor enough! While the base image is 'locked', all text is a template object and can easily be changed, re-sized or deleted if you just want the photo itself. Please feel free to customize and add photos, sentiments or the holiday message of your choice. Zazzle makes it easy and fun! This adorable vintage image is also available here at Bon Ton Designs on many other holiday products. We have cards in all sizes.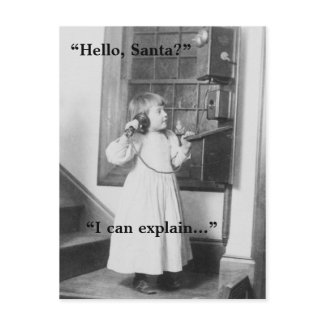 Hello, Santa? - Postcard
by
bontondesigns
color post card printing
from zazzle.com
Even mugs.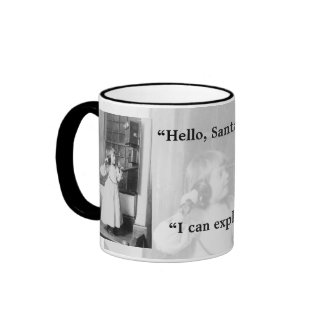 Hello, Santa? - Mug #2
by
bontondesigns
View other
Christmas Mugs
And many more!