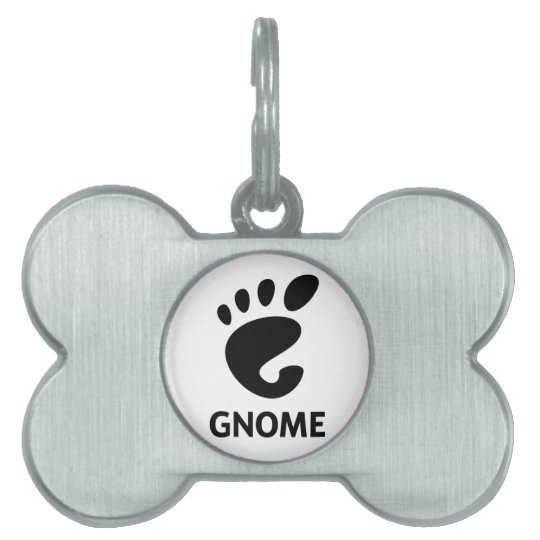 Style: Bone
These custom bone-shaped pet tags are the perfect accessory for your four-legged friends. Made of burnished silver your images, designs and text will be printed in vibrant color and remain intact for years to come. UV resistant and water proof, this precious accessory will withstand the test of time even with the most adventurous pet.
Dimensions: 1.5" l x 1.5" w
UV resistant and waterproof
Made in USA
GNOME Logo Pet ID Tag
GNOME Logo zazzle.com/thelinuxstore* zazzle.com/sovereigns* zazzle.com/thetrippyhippy* zazzle.com/artgalleria* zazzle.com/civilwarstore* zazzle.com/nice_cars* zazzle.com/sovereignconfederate* zazzle.com/car_gallery* www.zazzle.com/earthlynaturalsart* zazzle.com/thehumblechristian* "GNOME" "GNOME linux" "GNOME operating system" "GNOME linux operating system" "GNOME mouse pads" "GNOME stuff" "GNOME merchandise" "GNOME gifts" "GNOME geeks" linux+tux,tux,tux+the+penguin,linux+penguin,cute+penguin,linux,linux+operating+system,the+linux+store,linux+store,linux+mascot,larry+ewing+tux,linux+kernel,linux+logo,tux+linux+logo,symbol+of+linux,gnu+linux,gnu+project "linux geeks" "linux merchandise" "linux stuff" "linux gifts" "computer geeks" "linux store" "the linux store"
There are no reviews for this product yet.
Product ID: 256487160796849884
Created on: