Kooskooskia Idaho Landscape Skyscape Waterscape Keychain

Qty:
15% Off with code ZSAVEONGIFTS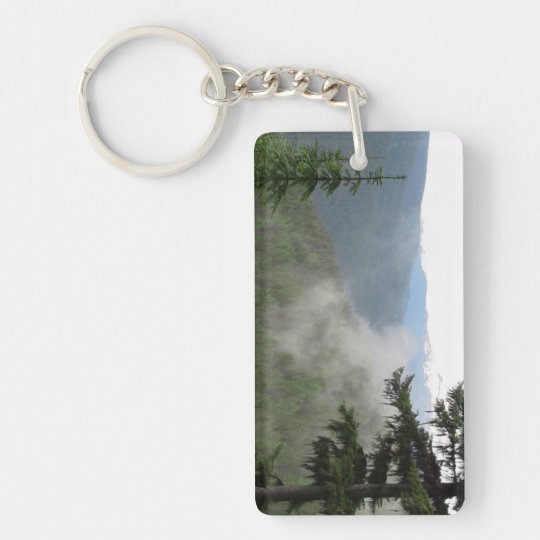 Details
Details
Details
Details
Square (double-sided)
+ $1.30
Details
Rectangle (double-sided)
+ $1.30
Details
Circle (double-sided)
+ $1.30

Style: Rectangle (single-sided)
Never leave home without your favorite photo, design, or inspirational message attached to your keys with this custom circle keychain. Designed to withstand daily wear and tear, this keychain displays designs, text, and photos in vibrant clarity and brilliant colors.
Dimensions: 1.5" x 2.75"r
Made of ultra-durable acrylic
UV resistant and waterproof
Designer Tip: To ensure the highest quality print, please note that this product's customizable design area measures 1.5" x 2.75". For best results please add 1/16" bleed.
Kooskooskia Idaho Landscape Skyscape Waterscape Keychain
This video still was taken from our expedition video, The Kooskooskia Expedition shot on location in Idaho. I'm Michael C. Clark Naturalist, Explorer, and Cinematographer. My compañero Loganapithicus and I travel the world in search of unique ecosystems to explore and document cinéma-vérité style. Our expeditions usually take place in an area of five square miles or less within a duration of 7-21 days and we focus on the entire ecosystem plants, animals, geology, weather, and more. We do not specifically seek out, bait, or wait for species, we film what we encounter as we explore the ecosystem on foot. The purpose of our expeditions is to help in homo sapien's ceaseless quest for knowledge by documenting the ecosystems as they are forever changing with plant Earth as they have for billions of years. Our ecosystem videos can be viewed FREE by anyone and used for nonprofit educational instruction and testing purposes as well as scientific study of the ecosystems. Therefore we have left out narrations and used music in the background when no natural sound is available, ultimately leaving the videos for self interpretation, individual discovery, and for professors to explain or show as examples in a classroom setting. We are unable to film every species in the selected ecosystems, as it is impossible to get everything in such a short time frame, one could spend an entire lifetime studying an ecosystem of planet Earth and still never see it all. No plant or animal species were harmed during our expeditions, all species are filmed in their natural habitat and are not coerced or paid for any performances. This is Mother Nature's movie if you have script questions please direct them towards her. Combining both their physical origins and the cultural overlay of human presence, often created over millennia, landscapes reflect the living synthesis of people and place vital to local and national identity. Landscapes, their character and quality, help define the self image of a region, its sense of place that differentiates it from other regions. It is the dynamic backdrop to people's lives. The Earth has a vast range of landscapes including the icy landscapes of polar regions, mountainous landscapes, vast arid desert landscapes, islands and coastal landscapes, densely forested or wooded landscapes including past boreal forests and tropical rainforests, and agricultural landscapes of temperate and tropical regions. Landscape may be further reviewed under the following specific categories: cultural landscape, landscape ecology, landscape planning, landscape assessment and landscape design. Skyscape art depicts representations of the sky, especially in a painting or photograph. Skyscapes differ from cloudscapes because they do not necessarily include clouds. Like cloudscape art, skyscape art can also omit any view of land or anything else which might help to suggest scale or orientation. Images called "skyscapes" often do include clouds or land, but these things can also be excluded or kept to a minimum. The view may be from earth or from a level far above. There is often nothing to suggest scale in the art, unless a bit of landscape is included or some phenomena such as the depiction of clouds, precipitation, rainbows and aurorae. Some artists also depict birds, insects and other flying objects, as well as manmade aircraft, kites and objects such as leaves, and balloons. There are many examples of cloudless skies in painting, printmaking, serigraphy and photography. Weather is often an important element in the composition of skyscapes. The sky is really nothing more than the denser gaseous zone of the earth's atmosphere. Sky can be depicted as many different colors, such as a pale blue or the lack of any color at all, such as the night sky, which has the appearance of blackness, albeit with a scattering of stars on a clear night. During the day, the sky is seen as a deep blue due to the sunlight reflected on the air. Astronomically speaking, the sky is a celestial sphere–an imaginary dome divided into constellations–where the moon, planets, stars and sun seem to visually move across the sky. Although artists have long painted the sky it was Edward Hopper who first showed us the beauty of the skyscape, sans clouds.[citation needed] In the 1950s, Eric Sloane painted many cloudless skyscapes during his stay in Taos, New Mexico. Another example of a cloudless skyscape artwork is the celestial ceiling mural at Grand Central Terminal in New York City. The sky, also known as the celestial dome, commonly refers to everything that lies a certain distance above the surface of Earth, including the atmosphere and the rest of outer space. In the field of astronomy, the sky is also called the celestial sphere. This is an imaginary dome where the sun, stars, planets, and the moon are seen to be traveling. The celestial sphere is divided into regions called constellations. Usually, the term sky is used from the point of view of the Earth's surface. However, the exact meaning of the term can vary; in some cases, the sky is defined as only the denser portions of the atmosphere, for example. The Crescent Moon remains visible just moments before Sunrise. During daylight, the sky appears to be blue because air scatters blue sunlight more than it scatters red.[1][2][3][4] At night, the sky appears to be a mostly dark surface or region scattered with stars. During the day, the Sun can be seen in the sky, unless obscured by clouds. In the night sky (and to some extent during the day) the moon, planets and stars are visible in the sky. Some of the natural phenomena seen in the sky are clouds, rainbows, and aurorae. Lightning and precipitation can also be seen in the sky during storms. Birds, insects, aircraft, and kites are often considered to fly in the sky. As a result of human activities, smog during the day and light pollution during the night are often seen above large cities. A stream is a body of water [1] with a current, confined within a bed and stream banks. Depending on its locale or certain characteristics, a stream may be referred to as a branch, brook, beck, burn, creek, "crick", gill (occasionally ghyll), kill, lick, rill, river, syke, bayou, rivulet, streamage, wash, run or runnel. Streams are important as conduits in the water cycle, instruments in groundwater recharge, and corridors for fish and wildlife migration. The biological habitat in the immediate vicinity of a stream is called a riparian zone. Given the status of the ongoing Holocene extinction, streams play an important corridor role in connecting fragmented habitats and thus in conserving biodiversity. The study of streams and waterways in general is known as surface hydrology and is a core element of environmental geography.
There are no reviews for this product yet.
Product ID: 256348507644111309
Created on: