Ochoco Black Canyon Flora Flower Botany Wildflower Card
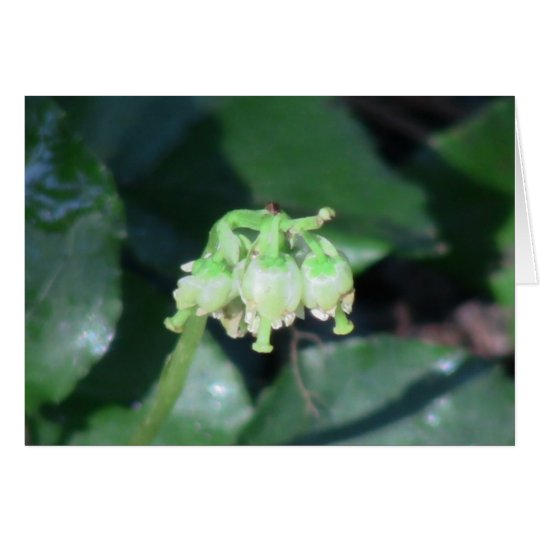 12.5 pt thickness / 110 lb weight
Bright white, semi-gloss finish
Details
Details
Details
Small (4.25" x 5.5")
- $0.65
Details

Size: Standard (5" x 7")
Birthdays or holidays, good days or hard days, Zazzle's customized greeting cards are the perfect way to convey your wishes on any occasion. Add a photo or pick a design and brighten someone's day with a simple "hi"!
Dimensions: 5" x 7" (portrait) or 7" x 5" (landscape)
Full color CMYK print process
All-sided printing for no additional cost
Printable area on the back of the card is 3" x 4" (portrait) or 4" x 3" (landscape)
Standard white envelopes included
Paper Type: Semi-Gloss
A thin, smooth paper designed for photo printing with the optimal color vibrancy —a solid choice for all your printing needs.
Bright white, semi-gloss finish
Semi-gloss finish helps photos pop
40% post-consumer content
Made and printed in the USA
Ochoco Black Canyon Flora Flower Botany Wildflower Card
This video still was taken from our expedition video, The Ochoco Black Canyon Expedition shot on location in Oregon. I'm Michael C. Clark Naturalist, Explorer, and Cinematographer. My compañero Loganapithicus and I travel the world in search of unique ecosystems to explore and document cinéma-vérité style. Our expeditions usually take place in an area of five square miles or less within a duration of 7-21 days and we focus on the entire ecosystem plants, animals, geology, weather, and more. We do not specifically seek out, bait, or wait for species, we film what we encounter as we explore the ecosystem on foot. The purpose of our expeditions is to help in homo sapien's ceaseless quest for knowledge by documenting the ecosystems as they are forever changing with plant Earth as they have for billions of years. Our ecosystem videos can be viewed FREE by anyone and used for nonprofit educational instruction and testing purposes as well as scientific study of the ecosystems. Therefore we have left out narrations and used music in the background when no natural sound is available, ultimately leaving the videos for self interpretation, individual discovery, and for professors to explain or show as examples in a classroom setting. We are unable to film every species in the selected ecosystems, as it is impossible to get everything in such a short time frame, one could spend an entire lifetime studying an ecosystem of planet Earth and still never see it all. No plant or animal species were harmed during our expeditions, all species are filmed in their natural habitat and are not coerced or paid for any performances. This is Mother Nature's movie if you have script questions please direct them towards her. It drainage basin of the South Fork of the John Day River. It lies in Grant and Wheeler counties of Oregon. The nearest city is Dayville, in Grant County.[1] It was established in 1984 and encompasses 13,400 acres (5,423 ha). The elevation ranges from 2,850 to 6,483 feet (869 to 1,976 m). There are about seventeen miles of developed trail; eighty percent of the wilderness has a grade exceeding thirty percent, typically steep canyons and sharp ridges.[2] Three sides of the canyon reach elevations to 6,000 feet (1,829 m), while waters in the gorge have downcut through basalt lava, emptying into the South Fork of the John Day River at 2,800 feet (853 m).[1][3] The Ochoco National Forest is located in Central Oregon in the United States, north and east of the City of Prineville, location of the National Forest Headquarters. It encompasses 850,000 acres (3,440 km2) of rimrock, canyons, geologic oddities, dense pine forests, and high desert terrain, as well as the headwaters of the North Fork of the Crooked River. A 1993 Forest Service study estimated that the extent of old growth in the Forest was 95,000 acres (38,000 ha).[4] In descending order of forestland area, it occupies lands within Crook, Harney, Wheeler, and Grant counties. The national forest also administers the Crooked River National Grassland, which is in Jefferson County. A flower, sometimes known as a bloom or blossom, is the reproductive structure found in flowering plants (plants of the division Magnoliophyta, also called angiosperms). The biological function of a flower is to effect reproduction, usually by providing a mechanism for the union of sperm with eggs. Flowers may facilitate outcrossing (fusion of sperm and eggs from different individuals in a population) or allow selfing (fusion of sperm and egg from the same flower). Some flowers produce diaspores without fertilization (parthenocarpy). Flowers contain sporangia and are the site where gametophytes develop. Flowers give rise to fruit and seeds. Many flowers have evolved to be attractive to animals, so as to cause them to be vectors for the transfer of pollen. In addition to facilitating the reproduction of flowering plants, flowers have long been admired and used by humans to beautify their environment, and also as objects of romance, ritual, religion, medicine and as a source of food. The flowering plants (angiosperms), also known as Angiospermae or Magnoliophyta, are the most diverse group of land plants. Angiosperms are seed-producing plants like the gymnosperms and can be distinguished from the gymnosperms by a series of synapomorphies (derived characteristics). These characteristics include flowers, endosperm within the seeds, and the production of fruits that contain the seeds. Etymologically, angiosperm means a plant that produces seeds within an enclosure; they are fruiting plants, although more commonly referred to as flowering plants. The ancestors of flowering plants diverged from gymnosperms around 245–202 million years ago, and the first flowering plants known to exist are from 140 million years ago. They diversified enormously during the Lower Cretaceous and became widespread around 100 million years ago, but replaced conifers as the dominant trees only around 60–100 million years ago. In botany, blossom is a term given to the flowers of stone fruit trees (genus Prunus) and of some other plants with a similar appearance that flower profusely for a period of time in spring. Colloquially flowers of orange are referred to as such as well. Blossoms are either pink or white depending on the species or variety. Peach (including nectarine) blossoms, most cherry blossoms, and some almond blossoms are usually pink. Plum blossoms, apple blossoms, orange blossoms, some cherry blossoms, and most almond blossoms are white. Blossoms provide pollen to pollinators such as bees, and initiate cross-pollination necessary for the trees to reproduce by producing fruit. Blossom trees have a tendency to lose their flower petals in wind-blown cascades, often covering the surrounding ground in petals. This attribute tends to distinguish blossom trees from other flowering trees. While land plants have existed for about 425 million years, the first ones reproduced by a simple adaptation of their aquatic counterparts: spores. In the sea, plants—and some animals—can simply scatter out genetic clones of themselves to float away and grow elsewhere. This is how early plants reproduced. But plants soon evolved methods of protecting these copies to deal with drying out and other abuse which is even more likely on land than in the sea. The protection became the seed, though it had not yet evolved the flower. Early seed-bearing plants include the ginkgo and conifers. The earliest fossil of a flowering plant, Archaefructus liaoningensis, is dated about 125 million years old.[6] Several groups of extinct gymnosperms, particularly seed ferns, have been proposed as the ancestors of flowering plants but there is no continuous fossil evidence showing exactly how flowers evolved. The apparently sudden appearance of relatively modern flowers in the fossil record posed such a problem for the theory of evolution that it was called an "abominable mystery" by Charles Darwin. Recently discovered angiosperm fossils such as Archaefructus, along with further discoveries of fossil gymnosperms, suggest how angiosperm characteristics may have been acquired in a series of steps. Recent DNA analysis (molecular systematics)[7][8] shows that Amborella trichopoda, found on the Pacific island of New Caledonia, is the sister group to the rest of the flowering plants, and morphological studies[9] suggest that it has features which may have been characteristic of the earliest flowering plants. The general assumption is that the function of flowers, from the start, was to involve animals in the reproduction process. Pollen can be scattered without bright colors and obvious shapes, which would therefore be a liability, using the plant's resources, unless they provide some other benefit. One proposed reason for the sudden, fully developed appearance of flowers is that they evolved in an isolated setting like an island, or chain of islands, where the plants bearing them were able to develop a highly specialized relationship with some specific animal (a wasp, for example), the way many island species develop today. This symbiotic relationship, with a hypothetical wasp bearing pollen from one plant to another much the way fig wasps do today, could have eventually resulted in both the plant(s) and their partners developing a high degree of specialization. Island genetics is believed to be a common source of speciation, especially when it comes to radical adaptations which seem to have required inferior transitional forms. Note that the wasp example is not incidental; bees, apparently evolved specifically for symbiotic plant relationships, are descended from wasps. Botany, plant science(s), or plant biology (from Ancient Greek βοτάνη botane, "pasture, grass, or fodder" and that from βόσκειν boskein, "to feed or to graze"), a discipline of biology, is the science of plant life.[1][2][3] Traditionally, the science included the study of fungi, algae, and viruses. A person engaged in the study of botany is called a botanist. Botany covers a wide range of scientific disciplines including structure, growth, reproduction, metabolism, development, diseases, chemical properties, and evolutionary relationships among taxonomic groups. Botany began with early human efforts to identify edible, medicinal and poisonous plants, making it one of the oldest branches of science. Nowadays, botanists study about 400,000 species of living organisms. The beginnings of modern-style classification systems can be traced to the 1500s–1600s when several attempts were made to scientifically classify plants. In the 19th and 20th centuries, major new techniques were developed for studying plants, including microscopy, chromosome counting, and analysis of plant chemistry. In the last two decades of the 20th century, DNA was used to more accurately classify plants. Botanical research focuses on plant population groups, evolution, physiology, structure, and systematics. Subdisciplines of botany include agronomy, forestry, horticulture, and paleobotany. Key scientists in the history of botany include Theophrastus, Ibn al-Baitar, Carl Linnaeus, Gregor Johann Mendel, and Norman Borlaug.
There are no reviews for this product yet.
Product ID: 137355630980232703
Created on: