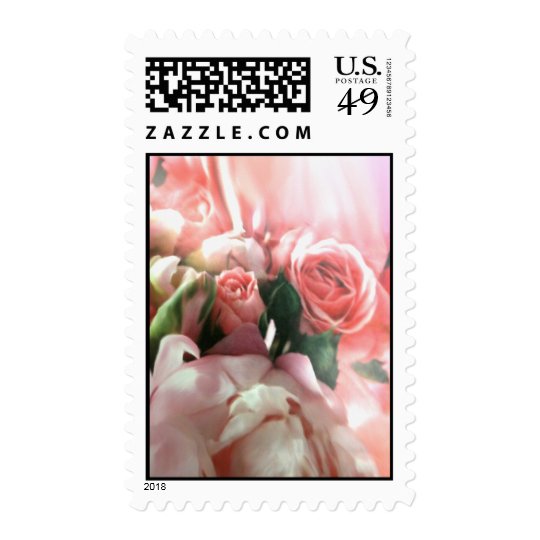 Size: Medium, 2.1" x 1.3"
Make each letter a special delivery with a sheet of Zazzle Custom Postage! Put a personal touch on your mail, or share this useful gift with friends and family. Zazzle's medium custom postage fit especially well on greeting card or RSVP envelopes.
Dimensions:

Landscape - Postage: 2.1"l x 1.3"w; Image: 1.4"l x 1.1"w
Portrait - Postage: 1.3"l x 2.1"w; Image: 1.1"l x 1.4"w

Image aspect ratio: 3 x 4
20 Custom Zazzle Stamps per sheet
Choose from twelve postage denominations:

$0.34: Post Card
$0.49: 1st Class Letter, 1 oz
$0.70: 1st Class Letter, 2 oz or 1 oz odd
$0.91: 1st Class Letter, 3 oz or 2 oz odd
$0.98: 1st Class Large Envelope, 1 oz
$1.12: 1st Class Letter, 3 oz odd
$1.19: 1st Class Large Envelope, 2 oz
$1.40: 1st Class Large Envelope, 3 oz
$1.61: 1st Class Large Envelope, 4 oz
$1.82: 1st Class Large Envelope, 5 oz
$2.03: 1st Class Large Envelope, 6 oz
$6.45: Priority (up to 16 oz)

Disclaimer: The rates and services provided above serve as a general guide. Please consult with your local Post Office™ for the exact rates needed for your mail.
Pink Roses Postage
Appreciation Appreciation I've been on a floral "kick" lately, and this latest piece is no exception. The pink rose is often given as an expression of admiration. Pink roses can also convey appreciation as well as joyousness. But then, ANY color rose seems to enlighten my attitude! I learned that roses have been depicted in some of the earliest known pieces of art. Meaning roses have been around awhile! Different shades of pink also carry their own significance. Dark pink roses are symbolic of gratitude and appreciation, and are a traditional way to send a message of thanks. Light pink roses are associated with gentleness and admiration, and can also be used as an expression of sympathy. When ordering this print, be sure to invest in the Matte Finish. You won't be disappointed!
There are no reviews for this product yet.
Product ID: 172487800182584433
Created on: