The Caduceus Cake Topper
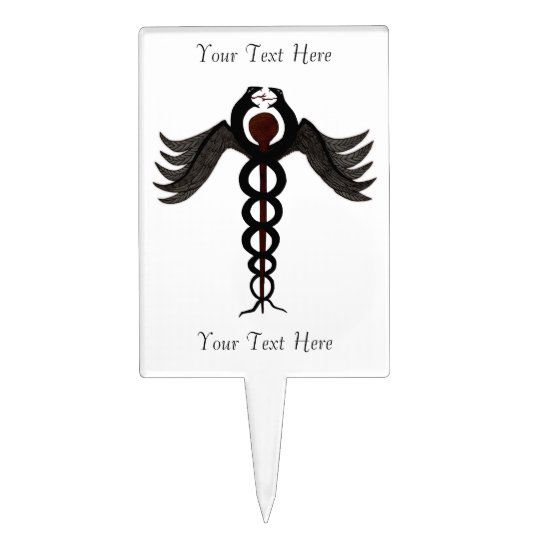 Details
Details
Details

Style: Rectangle
Add a special touch to your favorite dessert with a custom rectangular cake topper. Produced using the food-safe AcryliPrint®HD printing process, this rectangular cake pick shows designs, text, and photos in vibrant clarity and brilliant colors.
Dimensions: 3" x 6"
100% food safe acrylic
The Caduceus Cake Topper
The caduceus: A short staff entwined by two serpents. As well as being carried by Hermes in Greek mythology. In Roman iconography it was often depicted being carried in the left hand of Mercury, the messenger of the gods, guide of the dead and protector of merchants, shepherds, gamblers, liars and thieves. By extension of it's association with Hermes/Mercury the caduceous has been a recognized symbol of commerce and negotiation, two realms in which balanced exchange and reciprocity are recognized as ideals. In modern times the caduceus has come to be used as a symbol of medicine and/or medical practice, especially in North America. However, this latter association is more a symptom of widespread confusion, with The Rod of Asclepius, which has only a single snake and no wings. This sketch is available on most of zazzles customizable products.
There are no reviews for this product yet.
Product ID: 256101446557362509
Created on: