White Gem Design Statuette

$18.55
per photosculpture
Qty:
15% Off with code ZSAVEONGIFTS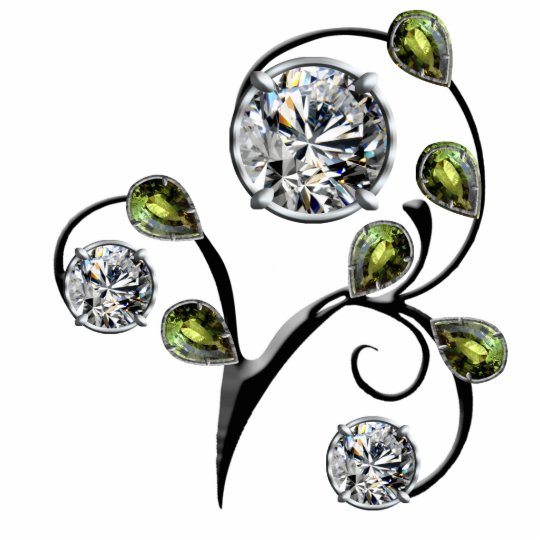 The glitter and rhinestone elements are simulated in the artwork by the designer. These elements will not be used in the making of this product.
Ö
Details
Details
Details
Details
Details

Style: Pin
Accessorize your next outfit using your most treasured photos and our photo pins! Carry your child, or your spouse, around with you all day by uploading a picture to our personalization tool.
Dimensions: 3"l x 2"w Final size is approximate and depends on cut-out size of image
Made of high strength cast acrylic with a metal pin-back
Optic clear front, and high gloss black back
Make sure to fill the template completely to optimize finished product size

The glitter and rhinestone elements are simulated in the artwork by the designer. These elements will not be used in the making of this product.
White Gem Design Statuette
Black: Chakra - 1st Chakra: Root Chakra - Grounding, Focus, and Survival Dark colored crystals are very grounding, and deepen our connection to all things physical, (the natural being).They help relieve us of fears specifically associated with our physical existence here on earth. They act as a shield, protecting and deflecting negative energy.All dark stones - Black, Brown, and Deep Grey, are associated with the Root Chakra, and with survival here on earth. They govern our relationship with the physical world and our bodies.If you have trouble seeing yourself, your body and it attributes as they really are, or have trouble accepting your shape, height, weight, color, etc, wear a necklace or bracelet of dark stones will help you to own and accept your appearance here on earth. Spiritually Effects - Protection, Independence, Mystic Allure Black gives you. Solid, grounded, powerful, in control, protected, shielded, confident, and fearless. Black Chakra Stones: Apache Tears, Hematite, Black Sapphire, Black Agate, Black Tourmaline, Jet, Obsidian, Onyx, Red Black Obsidian, Sardonyx, Serpentine, Snowflake Obsidian Keywords - Banishing, protection, absorption & destruction of negative energy, rest. Mysterious, Independent, Strength, Fascination, Allure The most effective way to add the power of black or correct a balance in the 1st Chakra is thru adding natural black crystals and gemstones to your everyday wardrobe so they are close to you for several hours at a time and touching your skin, (the pulse points: ears, wrists, ankles, and neckline) and thus effecting your aura and Root Chakra. White: Element - Air Aligned with the Moon Faith, Purity, Innocence, Truth, Peace & Humility White is the color of purity, innocence, and truth. White stones are connected to sleep, insomnia, dreams, visions, and the Goddess. She rules the night and the dream world, fertility, pregnancy, lactation, and the menstrual cycle. To much white, and we feel Cold, Drained, Lifeless, Bare, Vacant Keywords for white stones are - Peace, purity, sincerity, protection, spirituality, Humility, ritual, moon, goddess, new beginnings, totality, endless possibilities, innocence. White Stones - Pearls, Apophyllite, Moonstone, Opal, Selenite, Snow Quartz, White Beryl, White Calcite, White Danburite, White Lepidolite, White Topaz.


Artwork designed by
There are no reviews for this product yet.
Product ID: 153315546944964317
Created on: