Pandora's Cluster - Abell 2744 Galaxies Photo Print
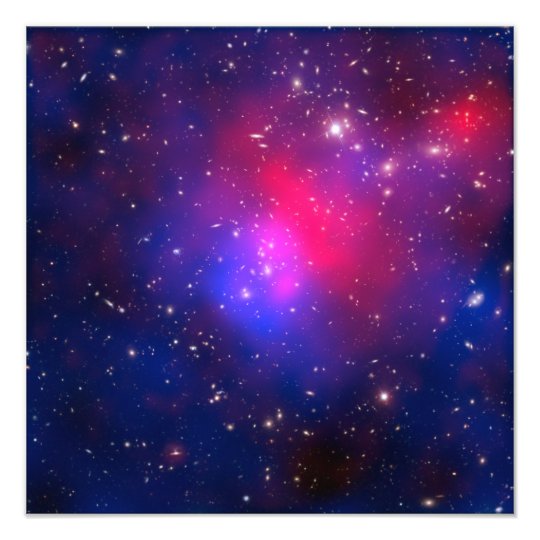 Media: Kodak Professional Photo Paper (Satin)
Developed specifically for darkroom printing, Kodak photographic paper is a premium silver-halide paper designed to dramatically enhance colors, while maintaining consistent tonal reproduction.
Pandora's Cluster - Abell 2744 Galaxies Photo Print
This is an image of the galaxy cluster Abell 2744, which is also known as Pandora's Cluster. The image was created using data from various telescopes, include the Hubble Space Telescope, the European Southern Observatory's Very Large Telescope, the Japanese Subaru telescope, and the Chandra X-ray Observatory (NASA). The red area is hot gas, and the blue area invisible dark matter. Credit: NASA, ESA, J. Merten (Institute for Theoretical Astrophysics, Heidelberg/Astronomical Observatory of Bologna), and D. Coe (STScI) Note that any distortion in the preview image is caused by compression artefacts, and won't be printed. You can personalise the design further if you'd prefer, such as by adding your name or other text, or adjusting the image - just click 'Customize it' to see all the options. IMPORTANT: If you choose a different sized version of the product, it's important to click Customize and check the image in the Design view to ensure it fills the area to the edge of the product, otherwise white edges may be visible. See more in my shop If you like this product, you can find more like it in my store:
There are no reviews for this product yet.
Product ID: 190121239873734717
Created on: