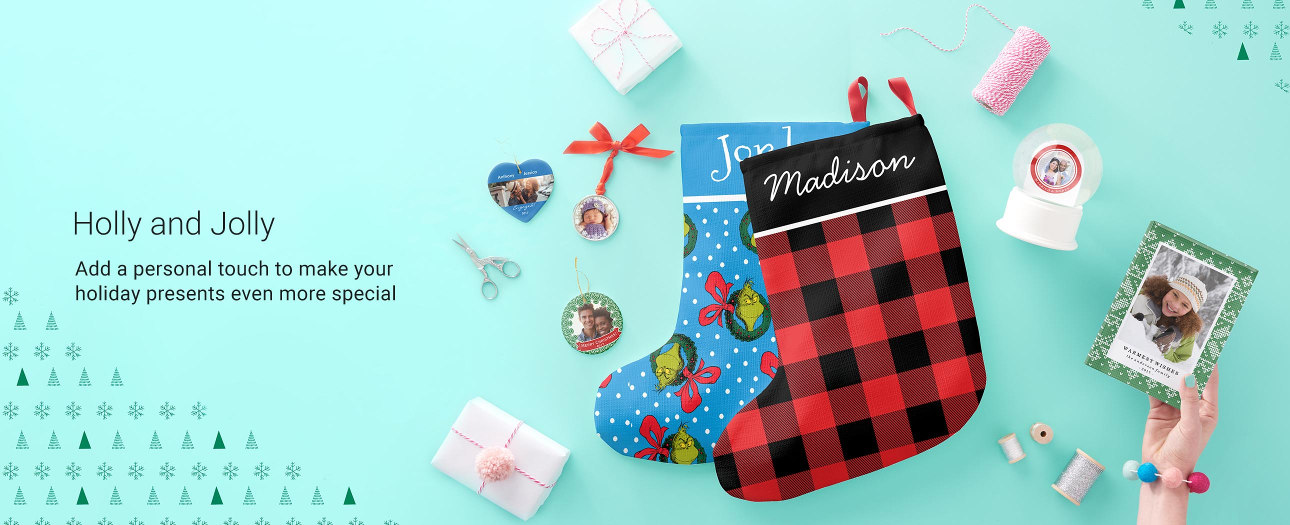 Zazzle is the perfect place to shop for unique Christmas gifts and Christmas décor! Check out our selection of ornaments, stockings, t-shirts, and more. Customize any gift to make it truly special by adding your giftee's name, favorite design, or photo.
Shop Christmas Essentials
Celebrate in custom style with everything you need to deck your halls and make merry this holiday season.
Stocking Stuffers
White Elephant Gifts
Shop Popular Christmas Categories
Browse all Christmas designs in the Zazzle marketplace! Click here
More to Explore
Shop our most popular Experiences for Christmas.
Don't get festive FOMO! Give Christmas gifts that will make even Santa's elves green with envy! Pick the perfect personalized present from Zazzle's endless selection of holiday gifts; from mugs to Post-it® Notes and posters, to t-shirts to iPhone cases and a whole host of other gifts just waiting to be customized by you. Need to find a gift for the gal that has everything? Challenge accepted! Browse our gift guides featuring Christmas gift ideas to suit any budget.

Festive Feedback from our Customers:
December 30, 2016
A Christmas Miracle
"Ordered this for a friend and he loved it. Bought a tear to my eye watching him unbox it :') Now it's resting from being the center of attention on his Christmas tree. 10/10"

December 28, 2016
Christmas Present for Father-in-Law
"I was very impressed with the ornament. It was much more substantial than I anticipated. The metal was heavy and nicely made. I think it will definitely stand the test of time. Will definitely order more of these types of ornaments."

November 23, 2015
Unique gift
"I was very happy and delighted with my snow globe I ordered. Very beautiful! It came packaged in a silver gift box with ribbon. A very nice touch! The image I chose for my snow globe came out beautifully! Printing was superb! I like everything about my snow globe and I highly recommend giving one as a gift for Christmas or for any special occasion."