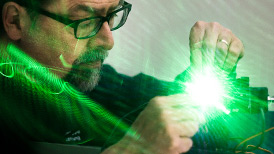 A Technology Story You Haven't Heard Before…
Unlike most web companies, we manufacture real physical products (ATOMS), in addition to developing software (BITS). All of Zazzle's technologies have been developed in-house by world-class software engineers, scientists and manufacturing experts and we have the patents to prove it! Innovation has been essential to Zazzle's success in customization, as most of the solutions required to enable a rich customization experience have never been attempted. Engineering at Zazzle is probably best described as a fundamental re-architecture of the e-commerce stack, where anything can be made custom and on-demand – exactly to your specifications.
3D Product Visualization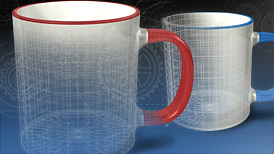 One of the biggest challenges in enabling an effective customization experience is that the products don't actually exist… yet. That is, we must preview what the product would look like, if it were to be manufactured. Our visualization technologies instantaneously render products in three-dimensional space, while also employing computational photography to enable texture mapping for images and designs on the surface of the product. In other words, users can see exactly what the products will look like, while they're designing them in real-time on the site.
Design Tools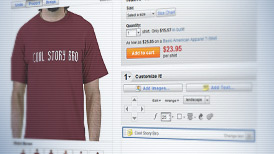 Our design tools are the technology bridge between our customers' ideas and our product manufacturing capabilities. We're rapidly developing design tools for an ever-expanding array of new products. Thus far, we've developed over 50 product design tools for the different product categories on the site, which represents over 3,000 unique product types (SKUs) that can be customized. From 3-dimensional canvas prints to skateboards to iPhone cases, these tools enable customers to turn their own designs and ideas into reality.
Manufacturing Systems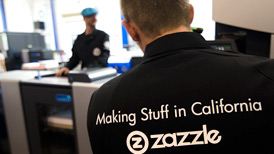 Before Zazzle, getting anything custom took weeks and was beyond cumbersome. From Day 1, we insisted that the customization experience should be fast and fun. That's a huge technical challenge, and we have embraced it with excitement and determination! Over several years, we've developed many proprietary software and hardware technologies to enable the custom manufacturing and shipping of most products within 24 hours. This is no small feat when you're making tens of thousands of products - every single one being unique - on a daily basis.
i18n: Internationalization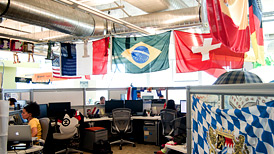 We want Zazzle to be accessible to everybody in the world. Literally. As such, we made developing a robust internationalization platform a priority from the start. Without getting into the nitty gritty, the result is that we're currently operating fully translated and localized Zazzle websites in 17 different countries, across the world. Automatic translation of millions of strings happens in real-time to make this possible, and customers and sellers across the world have a tailored Zazzle experience to their locale, as a result.
Marketplace & Seller Platform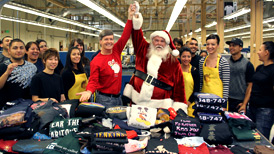 There are more products on Zazzle than Amazon. Just sayin'. If we had to inventory all of the product options that you see on the site, we would need a warehouse that could fit over 20 billion items. Umm, how, you say? In addition to designing products, users can also publish their designs, sell them in the marketplace, and make serious money. Over 150,000 new products (10s of millions of SKUs) are designed and published using these tools every single day, from around the globe, and this growth is accelerating. So, needless to say, there's a real technology scale challenge… which is fun.
Real-time… Everything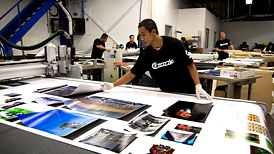 Probably the least-known aspect of our technology innovation (cause we haven't really talked about it until now) is our hardcore focus on hardware and software innovation. If you think about it… we don't have the luxury of any object in our system being static. Which creates a tremendous technical challenge, as typical caching models do not work. And we're dealing with millions of transactions per minute and 25 million unique visitors per month. We're constantly innovating to provide millisecond response times and dynamic rendering of… well, everything you see on the site.