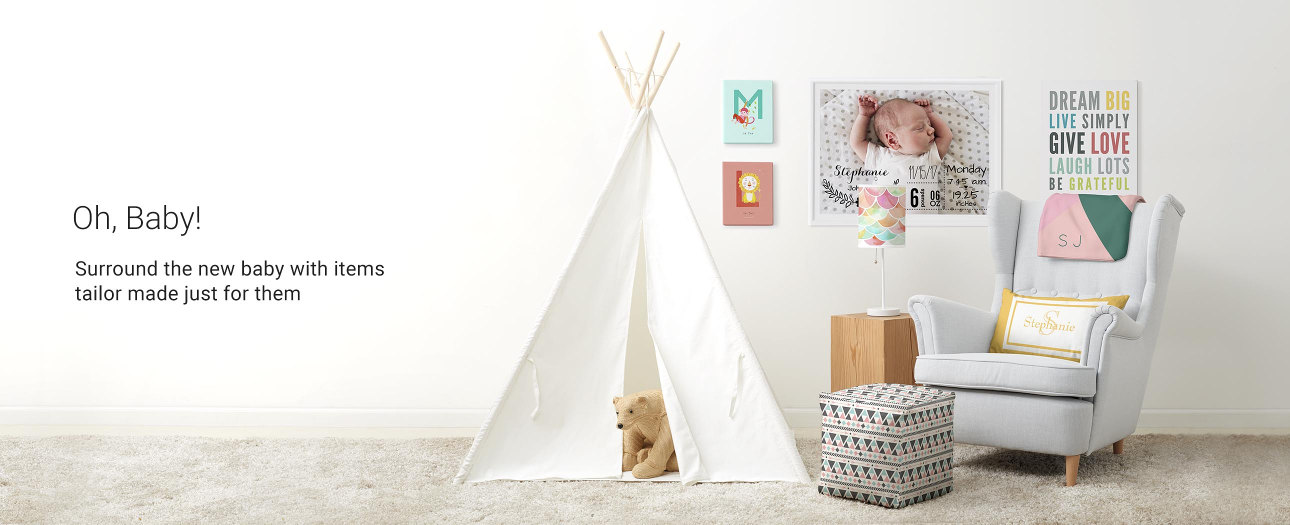 With Zazzle's baby gifts page you can find everything you need to make sure your child is well taken care of. Whether you have just found out you are expecting, or if you have already had your baby, we have the products you'll love.
Sign up below for updates on exciting baby products, promotions and more!
Nursery Décor
Need decorating help? We have wonderful items to use in creating a nursery for your child!
More Brands for Baby!